Professional Development Workshop and Community Dance Experience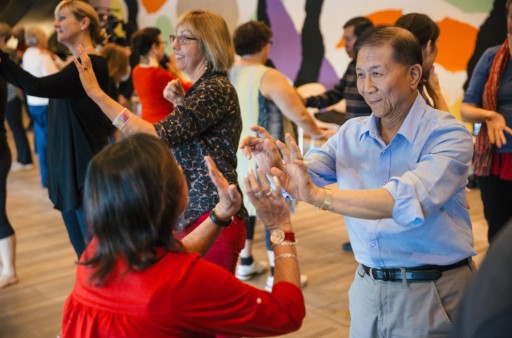 The Sydney Opera House together with Dance for Parkinson's Australia, in partnership with Mark Morris Dance Groups' Dance for PD program present the first session in our new initiative:
Dancing Connections: The Australian Ballet
This series of high quality Dance for Parkinson's classes links to specific dance performances taking place at Sydney Opera House, collaborating with various dance companies presenting work at the time.  Each series' professional development and community class curriculum is creatively built around the dance works and concepts that form the basis of those performances.
In the first of these series, Dance for Parkinson's Instructors are teaming up with The Australian Ballet's Education Team to facilitate a Dance for PD professional development workshop, networking session and community class that infuses the themes, aesthetic concepts and movement materials of Swan Lake into the class.
In a unique experience, all participants are also invited to attend The Black Swan Program, part of The Australian Ballet's Behind the Scenes introduction to Swan Lake, with a special introduction from the Australian Ballet's Artistic staff. This will take place in the Joan Sutherland Theatre prior to the Dance for PD class in the Utzon Room to help set the scene. Learn more about events for community members and teachers and register through this link.
The event is free, REGISTRATION IS REQUIRED.